Tresa Anderson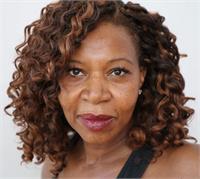 Personal Trainer and Fitness Instructor Specializing in Spinning and TRX. Specialty certifications include Longevity Wellness Specialist, Agility Balance and Coordination Training Specialist, Balance Progressions Specialist and Core Training Specialist.
Tresa Anderson instructs the following:
The TRX Suspension Trainer is the original, best-in-class workout system that leverages gravity and your bodyweight to perform hundreds of exercises. You're in control of how much you want to challenge yourself on each exercise - because you can simply adjust your body position to add or decrease resistance.

NEEDED:

water

towel (for sweat)

mat (optional)

Levels:

beginner/intermediate




Suspension training with a bootcamp/cardio flare! in this intense 60 minute bootcamp class the instructor uses multiple modalities ranging from Kettlebells, Battleropes, Steel Maces, Bands, Dumbbells, and of course the TRX to create a fun and dynamic 1 hour thrilling experience! All levels welcome. a yoga mat is optional but encouraged, and always have a water bottle for hydration!