Tresa Anderson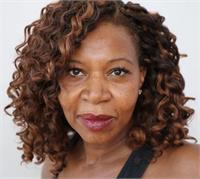 Personal Trainer and Fitness Instructor Specializing in Spinning and TRX. Specialty certifications include Longevity Wellness Specialist, Agility Balance and Coordination Training Specialist, Balance Progressions Specialist and Core Training Specialist.
Tresa Anderson instructs the following:
The TRX Suspension Trainer is the original, best-in-class workout system that leverages gravity and your bodyweight to perform hundreds of exercises. You're in control of how much you want to challenge yourself on each exercise - because you can simply adjust your body position to add or decrease resistance.

NEEDED:

water

towel (for sweat)

mat (optional)

Levels:

beginner/intermediate




HIIT, or high-intensity interval training, is a training technique in which you give all-out, one hundred percent effort through quick, intense bursts of exercise, followed by short, sometimes active, recovery periods. This type of training gets and keeps your heart rate up and burns more fat in less time.




ONLY HAVE A SHORT TIME FOR A WORKOUT? THIS HIGH-INTENSITY-INTERVAL-TRAINING (HIIT) CLASS COMBINES ELEMENTS OF VELOCITY TRAINING WITH CARDIOVASCULAR EXERCISE TO CREATE POWER. YOUR MUSCLES GET A WORKOUT AT THE SAME TIME AS YOUR HEART AND LUNGS. QUICK CALORIE EXPENDITURE PLUS USING THE BODY'S NATURAL RANGE OF MOTION MAKES THIS A VERY EFFICIENT WORKOUT. BUILD TOWARD CONTINUOUS MOVEMENT FOR 20 MINUTES WITHOUT THE REST.