Mary Ann Morgan-Fried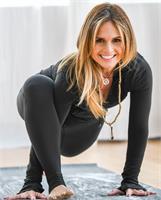 Mary Ann Morgan-Fried instructs the following:
In Yin Yoga, poses are held for several minutes at a time in order to the stretch the connective tissue around the joints. In the deep stretching class you can expect to lay back, relax, and de-stress.




Vinyasa or often referred to as flow yoga is unique in the smooth way that the poses run together and become like a dance. Each movement is linked to either an inhale or an exhale. This class is great for all levels.