April Clendenin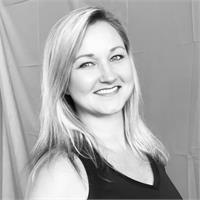 April has always had a passion for dance. She started lessons at the Dance Arts Centre in Melbourne, Florida at the age of 3 years old. At 15, April moved away from her family to the The Harid Conservatory, the prestigious professional ballet training school for gifted young high school dancers in Boca Raton, Florida. For three years, she trained under Marjorie Tallchief and other notable dance instructors. She has performed roles such as Juliet from Romeo and Juliet, The Dying Swan, Dew Drop and Sugar Plum Fairy from the Nutcracker as well as Titania from A Midsummer's Night Dream. During the summers off from high school, April studied at the Pacific Northwest Ballet in Seattle, Washington. After graduating from The Harid Conservatory and Spanish River High School in 1994 she settled in Orlando, Florida where she studied under Russell Sultzbach at the School of the Performing Arts and Valencia College. April made such an impression in the dance community that she was nominated for several awards as a teenager. She was nominated for the "Princess Grace Award" and won the Rebecca Ann Wright Classical Ballet Scholarship at the Children's Community Theater of the Performing Arts at 14 years old. April was born in Homestead, Florida and moved back to South Florida in 2014 with her husband and two boys.
April Clendenin instructs the following:
EVOLUTION PILATES FUSION (NON-HEATED) COMBINES MAT PILATES EXERCISES WITH HIGH-INTENSITY INTERVAL TRAINING, CARDIO AND YOGA. THIS HIGH-ENERGY CLASS BUILDS STRENGTH AND ENDURANCE, WHILE TONING AND TIGHTENING.




Our own style of Barre classes. Flow of Barre and Pilates incorporating the barre, ball and hand weights. This is a fitness class NOT a ballet class. However, ballet principles are utilized throughout class along with Pilates principles. Come ready to feel the burn. Please bring a mat.




Balls, bands, and light weights and more are used in this high-intensity class to assist in creating proper form and to intensify certain exercises. This class uses the technique of traditional mat pilates and the intensity of cardio intervals to create a whole body workout. 95 degrees with 40% humidity.