Jeannie Cuervo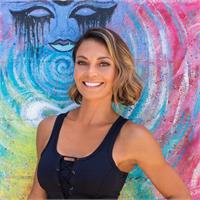 Jeannie has devoted herself to fitness and wellness since 1997. Jeannie's mission is helping clients discover how to incorporate healthy habits into their busy lives. She is passionate about motivating people to achieve their highest potential with a wellness approach. Jeannie has developed a following showing her clients the importance of mindful eating through proper nutrition, safe and effective exercises and techniques for managing your stress that will allow you to take charge of your health and well-being.
Jeannie is a licensed massage therapist with additional certifications in NASM, ACE, and MAT pilates.
Jeannie Cuervo instructs the following:
Using traditional and not so traditional kettlebell drills, ropes, TRX straps, and other props, combined with high intensity interval training to build on your fitness foundation, this class is designed to introduce you to functional movement training and weight baring exercises!

Although the class is intense, it is considered an ALL LEVELS CLASS. You will spend the hour finding your 100% maximal effort, no matter where you start from!




ONLY HAVE A SHORT TIME FOR A WORKOUT? THIS HIGH-INTENSITY-INTERVAL-TRAINING (HIIT) CLASS COMBINES ELEMENTS OF VELOCITY TRAINING WITH CARDIOVASCULAR EXERCISE TO CREATE POWER. YOUR MUSCLES GET A WORKOUT AT THE SAME TIME AS YOUR HEART AND LUNGS. QUICK CALORIE EXPENDITURE PLUS USING THE BODY'S NATURAL RANGE OF MOTION MAKES THIS A VERY EFFICIENT WORKOUT. BUILD TOWARD CONTINUOUS MOVEMENT FOR 20 MINUTES WITHOUT THE REST.