Caroline Schwarz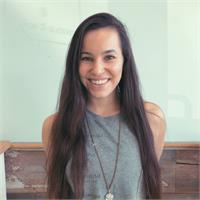 t is my passion to help guide people through their internal work with the teachings of yoga. I use the principles of the Koshas (layers of self) to allow my students to dive inward to clear out the energetic clutter that can show itself through physical, emotional and mental pain. I create therapeutic movement based classes and work 1:1 to help connect students befriend their bodies and understand the connections with the layers of self. I am a 200hr RYT and on my path to becoming an Internationally Accredited Yoga Therapist of 954hr!
Caroline Schwarz instructs the following:
This intelligently sequenced class is set to 105 degrees with 40% humidity and inspired by the original 84 postures of the Ghosh Yoga method. Students can expect consistency in class structure as well as instruction for both deepening and modifying, as well as clear precise instruction for entering and exiting poses. Benefits include:
stronger, toned muscles, general sense of well-being (physical and psychological), improved flexibility, increased mental clarity, detoxification (through sweat), alleviating many ailments including stress, arthritis, muscular pain, insomnia, and asthma, potential for weight loss. This class is accessible to all levels and body types.




Vinyasa or often referred to as flow yoga is unique in the smooth way that the poses run together and become like a dance. Each movement is linked to either an inhale or an exhale. This class is great for all levels.




A yoga class for those newer to yoga or those wanting a basic flow class. This class introduces foundational yoga postures, teaches you how to breath and helps you feel more comfortable in the yoga practice. Expect to be challenged both mentally and physically.