Kelsey Coggins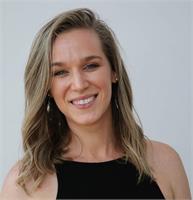 Kelsey Coggins instructs the following:
Our own style of Barre classes. Flow of Barre and Pilates incorporating the barre, ball and hand weights. This is a fitness class NOT a ballet class. However, ballet principles are utilized throughout class along with Pilates principles. Come ready to feel the burn.




95 degrees

40% humidity

Balls, Bands and Blocks are used in this class to assist in creating proper form and to intensify certain exercises. This class uses the technique of traditional mat pilates and the intensity of cardio intervals to create a whole body work out.




EVOLUTION PILATES FUSION (NON-HEATED) COMBINES MAT PILATES EXERCISES WITH HIGH-INTENSITY INTERVAL TRAINING, CARDIO AND YOGA. THIS HIGH-ENERGY CLASS BUILDS STRENGTH AND ENDURANCE, WHILE TONING AND TIGHTENING.