Kelsey Coggins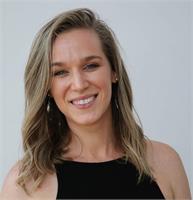 As the daughter of a dancer turned Dolphins Cheerleader Kelsey has a love of dance that runs through her veins. She trained from a young age at Heidi and Joe Melchiona's Dance Center and went to Coral Reef Senior High School to attend their prestigious Magnet Dance Program. After becoming a mother, she discovered Barre-style fitness as a client and pursued it as a career shortly after. Kelsey had the privilege and advantage of training under April Clendenin, whose classical ballet training, attention to detail, and tough-love attitude towards her clients makes her one of the best in the business. Kelsey's journey in fitness led her to a Hot Pilates Certification through Evolution Yoga. Her classes are high-energy, self-reflecting, and a full body work out.
Kelsey Coggins instructs the following:
Balls, bands, and light weights and more are used in this high-intensity class to assist in creating proper form and to intensify certain exercises. This class uses the technique of traditional mat pilates and the intensity of cardio intervals to create a whole body workout. 95 degrees with 40% humidity.




Our own style of Barre classes. Flow of Barre and Pilates incorporating the barre, ball and hand weights. This is a fitness class NOT a ballet class. However, ballet principles are utilized throughout class along with Pilates principles. Come ready to feel the burn. Please bring a mat.




EVOLUTION PILATES FUSION (NON-HEATED) COMBINES MAT PILATES EXERCISES WITH HIGH-INTENSITY INTERVAL TRAINING, CARDIO AND YOGA. THIS HIGH-ENERGY CLASS BUILDS STRENGTH AND ENDURANCE, WHILE TONING AND TIGHTENING.