Matthew Gaines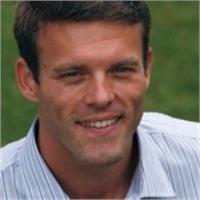 Matthew Gaines has been practicing yoga since 1996. He has been teaching as a certified yoga instructor since 2004. Matthew is passionate about Traditional, Classic Yoga and the eight limb path for its originally intended purpose of helping people to heal and wake up to their potential, and recognize our oneness when consciousness has been corrected and healed through discipline action, focus, concentration and self awareness. It is his intention to share Yoga in its essence so that people can live in the responsibility of being in peace and harmony with each other and all of life, as that starts with loving ourselves, and Yoga is a wonderful tool to help bring us into that living experience.
Matthew Gaines instructs the following:
HOT POWER FLOW IS A POWERFUL, ENERGETIC FORM OF YOGA WHERE STUDENTS FLUIDLY MOVE FROM ONE POSE TO THE NEXT WHILE CONNECTING THEIR BREATHING TO THEIR MOVEMENTS. THIS TYPE OF YOGA IS TAUGHT IN A HEATED STUDIO WHICH MAKES IT A VIGOROUS AND REVITALIZING FORM OF PHYSICAL FITNESS. IT INCORPORATES STRENGTH, FLEXIBILITY, BALANCE, CARDIO AS WELL AS PHYSICAL AND MENTAL STAMINA IN ONE SESSION. THIS PRACTICE IS A PERFECT BLEND OF SWEAT AND SERENITY.




Vinyasa or often referred to as flow yoga is unique in the smooth way that the poses run together and become like a dance. Each movement is linked to either an inhale or an exhale. This class is great for all levels.




In Yin Yoga, poses are held for several minutes at a time in order to the stretch the connective tissue around the joints. In the deep stretching class you can expect to lay back, relax, and de-stress.