Lauren Grygo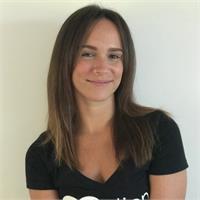 I am extraordinarily passionate about spreading the knowledge I possess of yoga on to others. I honestly believe if more people did yoga and meditation the world would be a kinder, gentler place. I am a 200 hour registered yoga teacher who looks forward to many more hours of training in my future. While teaching I will focus on alignment and breath. I also put a lot of emphasis on loving yourself, being kind to your body and honoring the space of YOUR practice. I am overwhelmed with gratitude to be teaching and honor my teachers who have lead me here. Namaste.
Lauren Grygo instructs the following:
In Yin Yoga, poses are held for several minutes at a time in order to the stretch the connective tissue around the joints. In the deep stretching class you can expect to lay back, relax, and de-stress.




This rigorous 75 minute yoga class will challenge and energize your mind and body. Yoga postures are done in an invigorating flow fashion, much like a dance. Set to energizing music, this class incorporates movement with breath to form a continuous flow.