Rob Bracco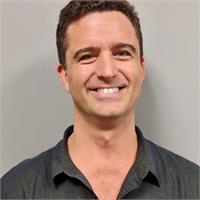 Rob was working in a high stress job suffering chronic neck and lower back pain. He began to notice he was not exercising, showed signs of stress related ailments and decided to give yoga a try. Little did he know Baptiste Power Vinyasa Yoga would completely change his life!
Through yoga his pain vanished, his stress levels greatly reduced, he was happier and unexpectedly got the courage and clarity to leap beyond what he thought was possible. Being encouraged and supported by wonderful teachers, Rob was inspired to be of service to others and share what he learned.
Rob is a firm believer yoga helps relieve stress and anxiety common in today's fast pace world. He teaches with an emphasis on strength and presence and loves to guide students to reconnect with their authentic selves and discover new possibilities.
Rob is a Certified Baptiste Power Yoga Teacher and an E-RYT 200.
Rob Bracco instructs the following:
HOT POWER FLOW IS A POWERFUL, ENERGETIC FORM OF YOGA WHERE STUDENTS FLUIDLY MOVE FROM ONE POSE TO THE NEXT WHILE CONNECTING THEIR BREATHING TO THEIR MOVEMENTS. THIS TYPE OF YOGA IS TAUGHT IN A HEATED STUDIO WHICH MAKES IT A VIGOROUS AND REVITALIZING FORM OF PHYSICAL FITNESS. IT INCORPORATES STRENGTH, FLEXIBILITY, BALANCE, CARDIO AS WELL AS PHYSICAL AND MENTAL STAMINA IN ONE SESSION. THIS PRACTICE IS A PERFECT BLEND OF SWEAT AND SERENITY.




This intelligently sequenced class is set to 105 degrees with 40% humidity and inspired by the original 84 postures of the Ghosh Yoga method. Students can expect consistency in class structure as well as instruction for both deepening and modifying, as well as clear precise instruction for entering and exiting poses. Benefits include:
stronger, toned muscles, general sense of well-being (physical and psychological), improved flexibility, increased mental clarity, detoxification (through sweat), alleviating many ailments including stress, arthritis, muscular pain, insomnia, and asthma, potential for weight loss. This class is accessible to all levels and body types.