Anthony Colantone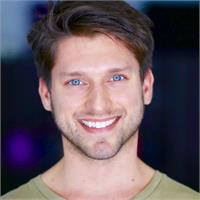 It was through a severe spinal injury, which ended his professional dance career, that Anthony discovered the world of yoga. The main part of his rehabilitation was through yoga, thus avoiding the need for surgery. After developing a dedicated Bikram practice, Anthony began to benefit immensely from many of the healing qualities that come with deep self-exploration. Having a quieter mind, a healthier body, and greater control of his emotions and management of life's beautiful chaos all sparked a fire within him. His newfound control of body and mind were intoxicating.
Upon moving to south Florida, Anthony knew it was time to commit to a new path and make his dream of teaching yoga a reality. Training with the well renowned Jimmy Barkan of The Barkan method, Anthony received his 200 hour Yoga Alliance certification. Four years later, he continues to cultivate a beginner's mind and actively seeks out yogic knowledge and philosophies. Just recently finishing his second 200 hour training in an Iyengar based Vinyasa at Yoga Palm Beach , he credits his newest layers and teaching style to the phenomenal Karen Burnett.
His passion to help others find and define their personal journey through yoga is what motivates him to show up to each class open-hearted and fully present.
Anthony Colantone instructs the following:
This intelligently sequenced class is set to 105 degrees with 40% humidity and inspired by the original 84 postures of the Ghosh Yoga method. Students can expect consistency in class structure as well as instruction for both deepening and modifying, as well as clear precise instruction for entering and exiting poses. Benefits include:
stronger, toned muscles, general sense of well-being (physical and psychological), improved flexibility, increased mental clarity, detoxification (through sweat), alleviating many ailments including stress, arthritis, muscular pain, insomnia, and asthma, potential
for weight loss. This class is accessible to all levels and body types.