Anthony Colantone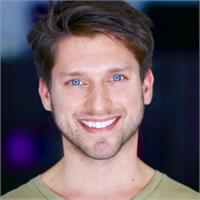 Reflecting back over the past ten years I can't help but smile. Despite all the hardships, challenges and set backs, there were so many more positive and beautiful moments to cherish. Yoga has been the back bone of my journey and I worry what my life today might look like if it wasn't.
Not only has yoga healed my back from a severe injury as well as kept me healthy and free of illness, but it has also opened my mind and shifted my perspective in profound ways. Allowing me to see the beauty in all of life and in all of me.
I hope to share the wonderful power of yoga with as many people as possible. Anyone can rebuild themselves, they only need to show up and do the work.
I have been teaching for 4 years now and practicing in Bikram, hot power Vinyasa and Iyengar based Vinyasa for over 10 years. Ive completed two 200 hr teacher training programs and continues to practice and study 6 times a week. On the 7th day I eat pizza and sleep. Hope to see you in class!!!
Anthony Colantone instructs the following:
This intelligently sequenced class is set to 105 degrees with 40% humidity and inspired by the original 84 postures of the Ghosh Yoga method. Students can expect consistency in class structure as well as instruction for both deepening and modifying, as well as clear precise instruction for entering and exiting poses. Benefits include:
stronger, toned muscles, general sense of well-being (physical and psychological), improved flexibility, increased mental clarity, detoxification (through sweat), alleviating many ailments including stress, arthritis, muscular pain, insomnia, and asthma, potential for weight loss. This class is accessible to all levels and body types.




HOT POWER FLOW IS A POWERFUL, ENERGETIC FORM OF YOGA WHERE STUDENTS FLUIDLY MOVE FROM ONE POSE TO THE NEXT WHILE CONNECTING THEIR BREATHING TO THEIR MOVEMENTS. THIS TYPE OF YOGA IS TAUGHT IN A HEATED STUDIO WHICH MAKES IT A VIGOROUS AND REVITALIZING FORM OF PHYSICAL FITNESS. IT INCORPORATES STRENGTH, FLEXIBILITY, BALANCE, CARDIO AS WELL AS PHYSICAL AND MENTAL STAMINA IN ONE SESSION. THIS PRACTICE IS A PERFECT BLEND OF SWEAT AND SERENITY.