Jennifer Radnay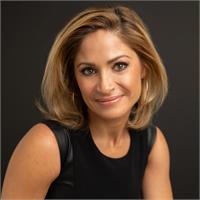 Jennifer is a passionate Yogi & Holistic Doula. She is certified from Anuttara in Raja, Advanced Vinyasa and Specializes In Prenatal Yoga. She fulfills her purpose thru supporting & empowering others.
About 7 years ago when she discovered Yoga as a way of uniting the mind, body and soul, it profoundly shifted her life. She now in return has decided to dedicate her life to inspiring others to live an authentic lifestyle focused on gratitude. It goes beyond just the physical practice and is her grounding source of connection to her true higher self. Through this connection she learned how to manifest a life full of joy and inspires others to live a healthy, happy and balanced lifestyle.
Her creative yoga flows are a reflection of this. She will challenge you to deeply explore your true self on and off the mat.
Jennifer Radnay instructs the following:
This class is designed to create an everlasting bond between mama and her baby. Through a variety of poses and pranayama (breath work), both mommy and baby will enjoy an exchange of positive energy while strengthening their connection to one another. Just a few of the many benefits of yoga for babies include:

-aids in developing gross and fine motor skills

-helps improve sleeping patterns, both in duration and frequency

-aids in digestion, constipation, and helping to relieve has and colic

-promotes bonding time with mommy




Inside you is an innate wisdom that intuitively understands about the very natural process of birth. This program helps you reconnect with this wisdom, guiding you through a class specifically designed for the journey of pregnancy, interweaving childbirth education as well as addressing therapeutic applications – common aches and pains.The program, conducted in a calm, peaceful environment will help strengthen the uterus and pelvic muscles, improve circulation, aid in digestion, exercise the spine and hips and increase overall comfort. Yoga can also alleviate many of the discomforts of pregnancy such as nausea, constipation, varicose veins, swelling, back pain and sciatica. A safe, open community allows you to freely discuss any issues, from discomforts and concerns, to the wonderful new changes your body and baby are experiencing.
Linking yoga postures with the breath will lead you to new discoveries, bringing awareness to the mind, body and spirit, and also the spirit of your baby.