Alexa Heller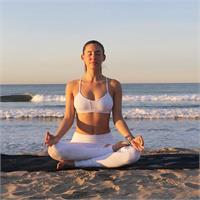 Alexa Heller instructs the following:
This intelligently sequenced class is set to 105 degrees with 40% humidity and inspired by the original 84 postures of the Ghosh Yoga method. Students can expect consistency in class structure as well as instruction for both deepening and modifying, as well as clear precise instruction for entering and exiting poses. Benefits include:
stronger, toned muscles, general sense of well-being (physical and psychological), improved flexibility, increased mental clarity, detoxification (through sweat), alleviating many ailments including stress, arthritis, muscular pain, insomnia, and asthma, potential for weight loss. This class is accessible to all levels and body types.