Heather Osborne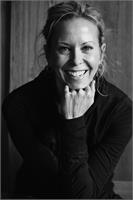 Meet Heather Osborne! Heather has 1000+ training hours behind her and she is ERYT200, 500RYT certified. She has studied with Kim Manfredi, David Garrigues, Baron Baptiste, Shiva Rea, Rodney Yee, Chelsey Korus, Dharma Mittra, Noah Maze, Paul Grilley and others. Her classes are invigorating and incorporate the 8 limbs of yoga. She invites students to explore a deeper understanding and appreciation for what yoga is beyond the asana practice. Heather encourages curiosity by teaching postures carefully and offers hands on assists that keep students feeling both supported and safe. She is dedicated to helping you see beyond the physical benefits of the practice so that you can dive deeper into understanding how yoga can be transformative and life changing. As an ambassador of yoga, Heather is recognized and supported by Lululemon and Manduka for her dedication and work in the yoga community.
Heather Osborne instructs the following:
Vinyasa or often referred to as flow yoga is unique in the smooth way that the poses run together and become like a dance. Each movement is linked to either an inhale or an exhale. This class is great for all levels.




HOT POWER FLOW IS A POWERFUL, ENERGETIC FORM OF YOGA WHERE STUDENTS FLUIDLY MOVE FROM ONE POSE TO THE NEXT WHILE CONNECTING THEIR BREATHING TO THEIR MOVEMENTS. THIS TYPE OF YOGA IS TAUGHT IN A HEATED STUDIO WHICH MAKES IT A VIGOROUS AND REVITALIZING FORM OF PHYSICAL FITNESS. IT INCORPORATES STRENGTH, FLEXIBILITY, BALANCE, CARDIO AS WELL AS PHYSICAL AND MENTAL STAMINA IN ONE SESSION. THIS PRACTICE IS A PERFECT BLEND OF SWEAT AND SERENITY.